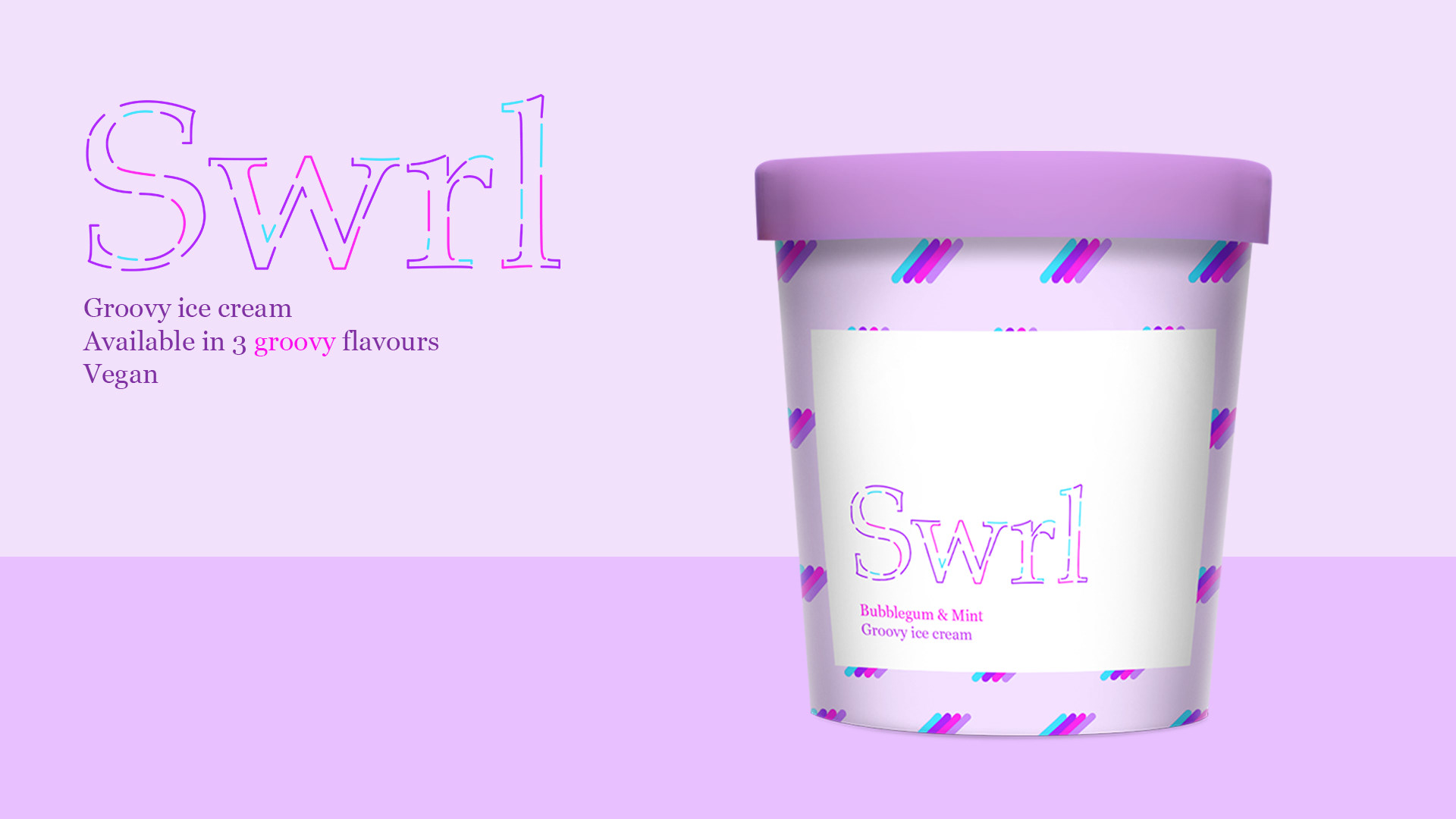 Swrl was inspired by the need for an ice cream party at one in the morning, obviously. The ideas phase explored other names and styles, but the inspiration of disco and neon light stood out to me.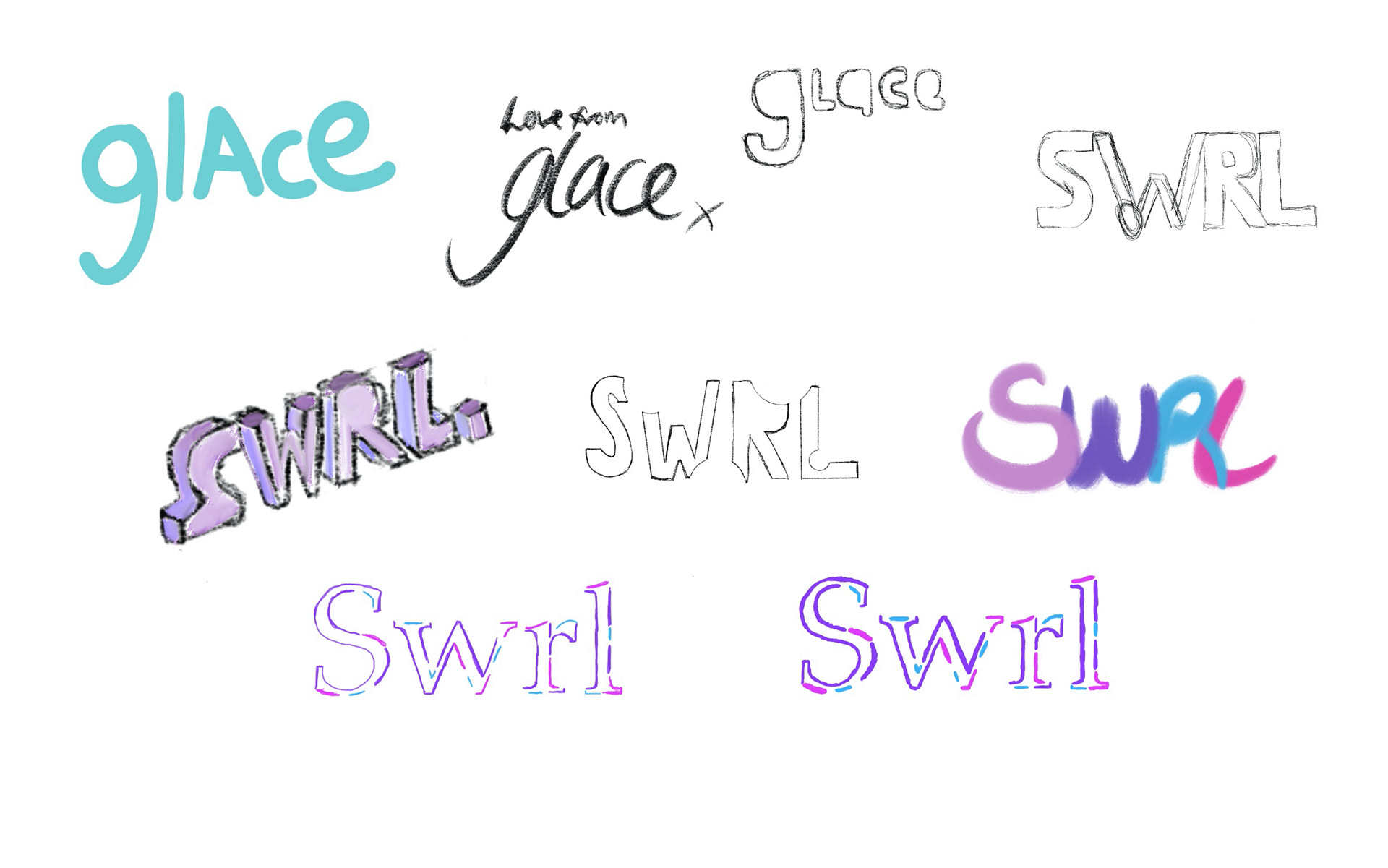 The Swrl brand identity is an abstract take on ice cream branding, while retaining the element of fun and excitement when consuming ice cream.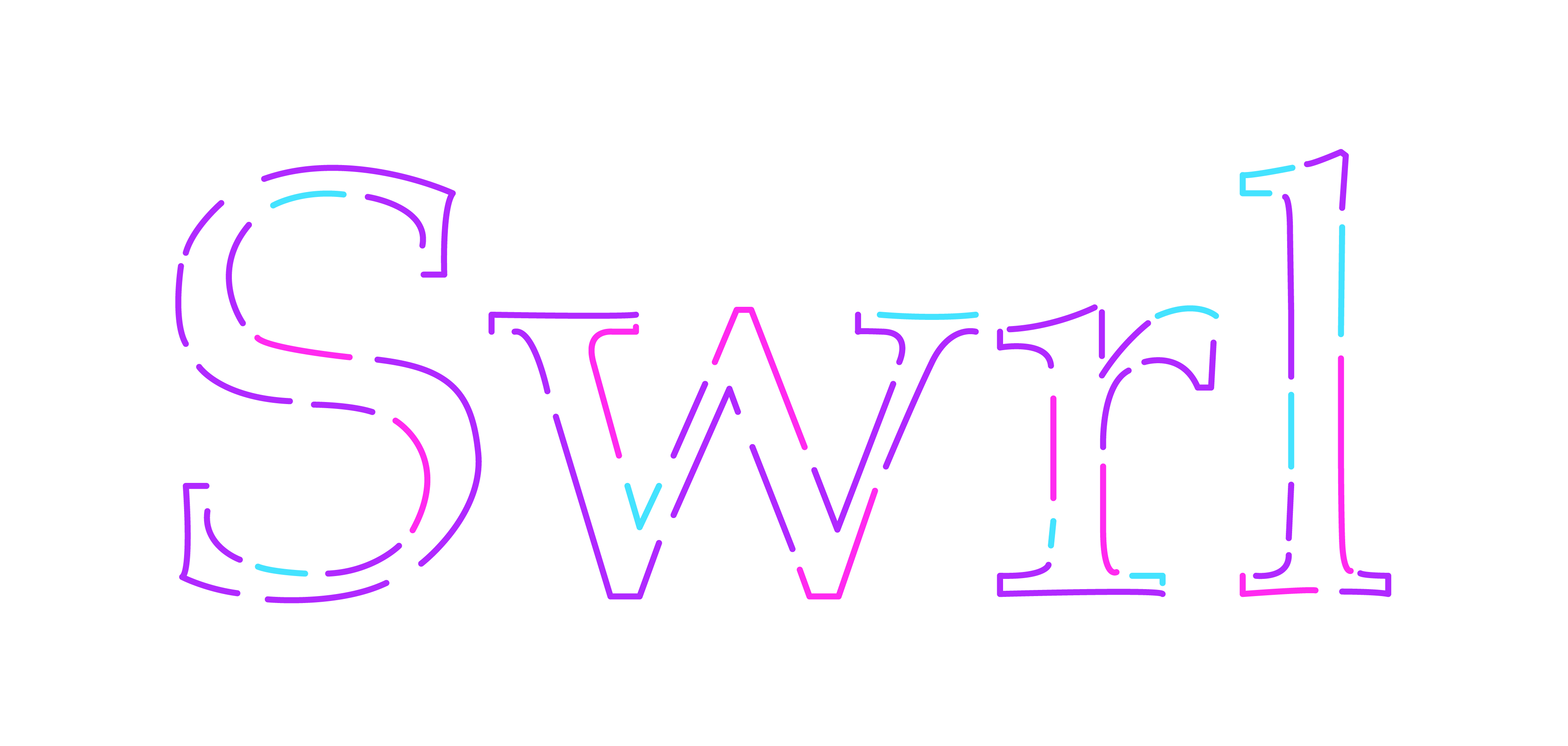 With this project I was able to explore the process of creating beautiful mock-ups as well as pattern design; all coming together on the Swrl product mock-up.