The inspiration behind Pennys is breaking the piggy bank to obtain saved up cash, that idea inspired the creation of the brand name and identity.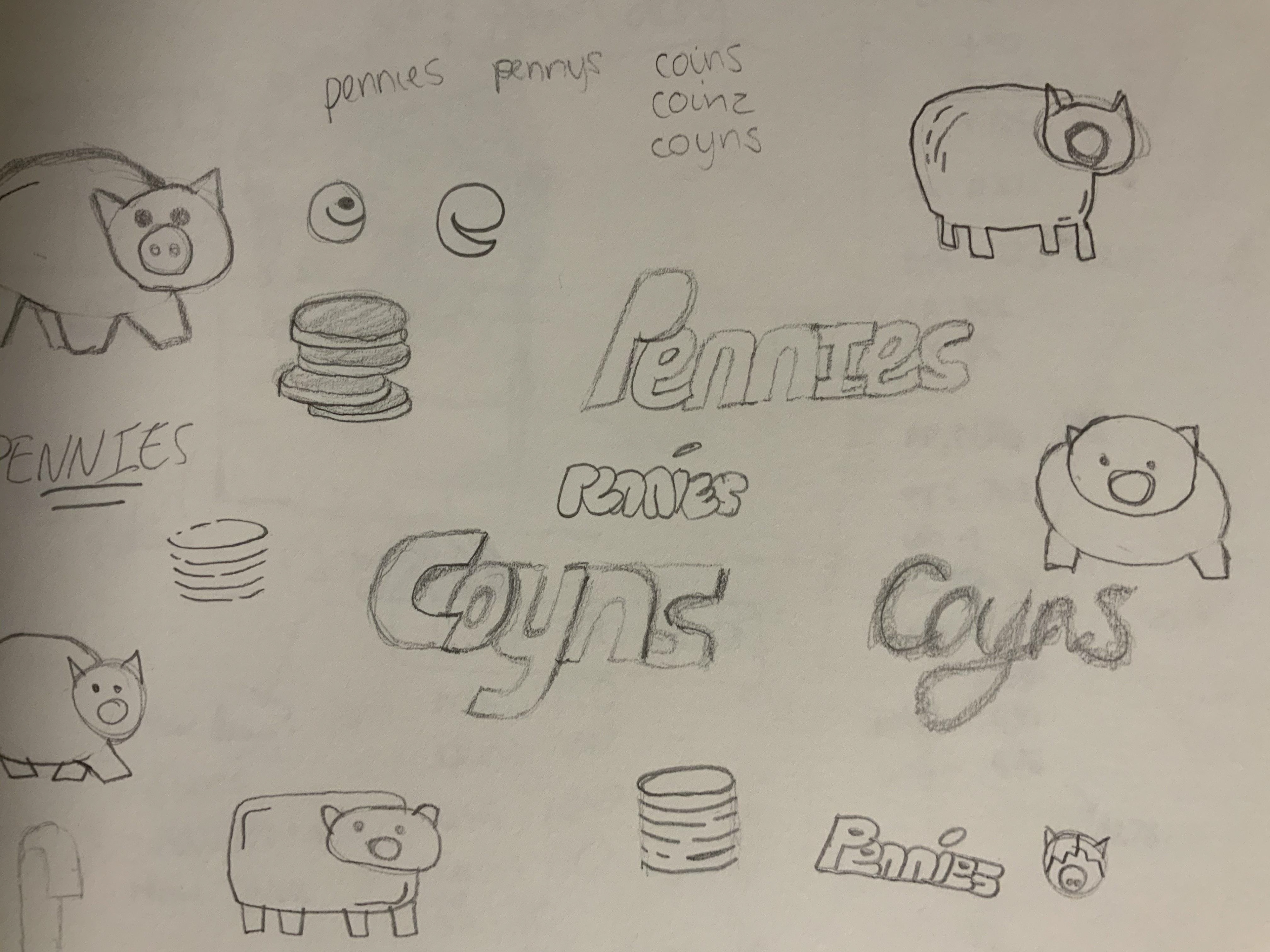 The Pennys brand identity is a bold and playful representation of said piggy bank, in the aim of making money-saving desirable and attractive. The Pennys experience allows users to save money by pocketing a set amount of money per week, with the ability to 'Pig Out' on some saved money.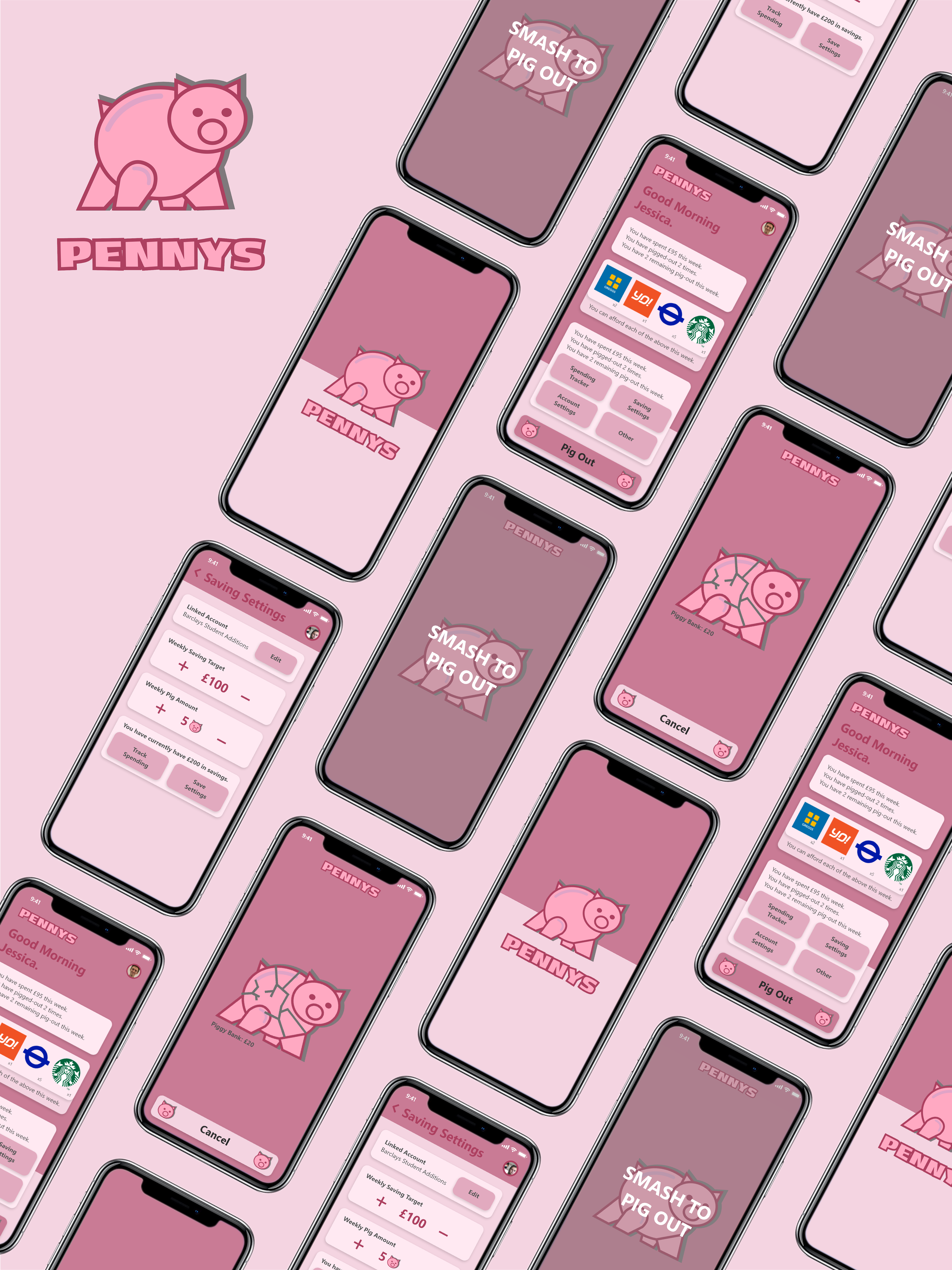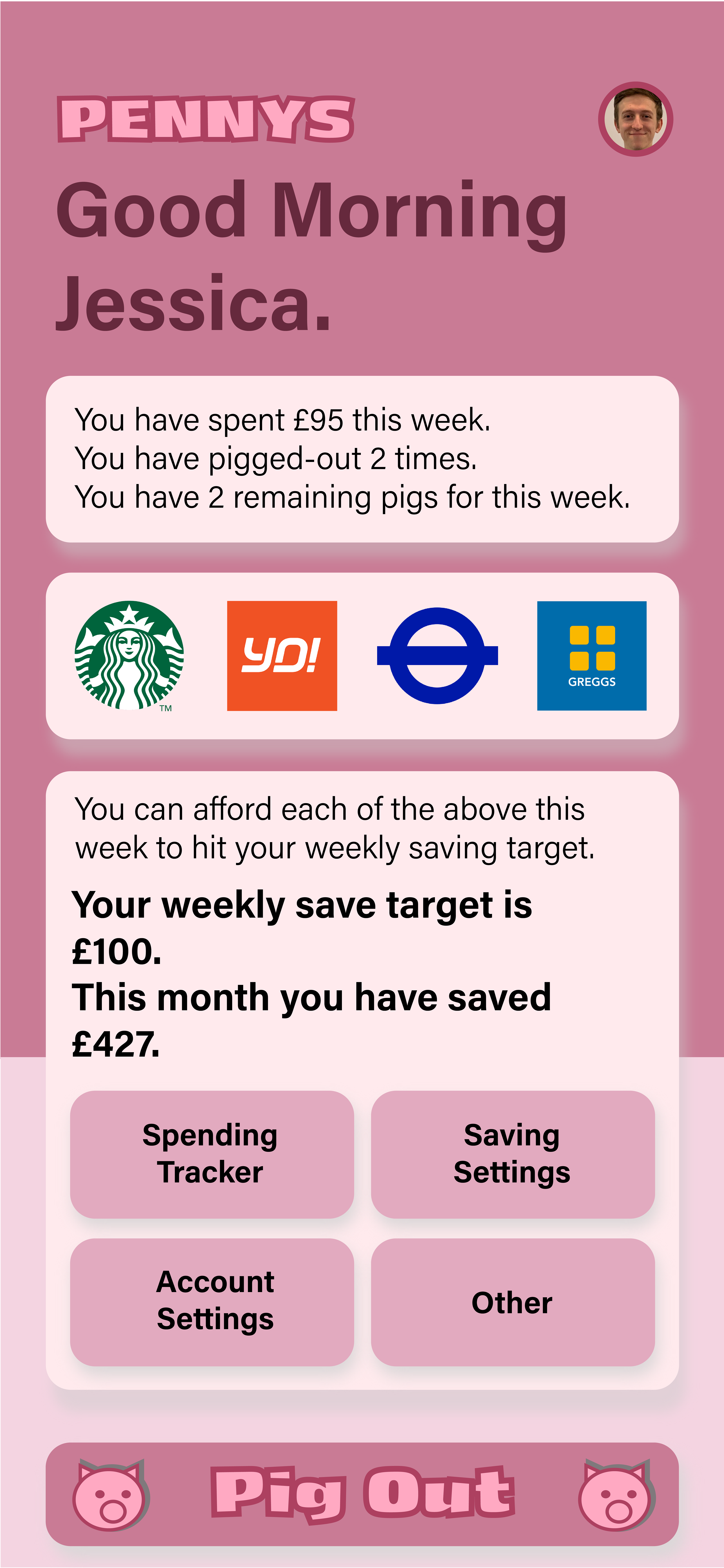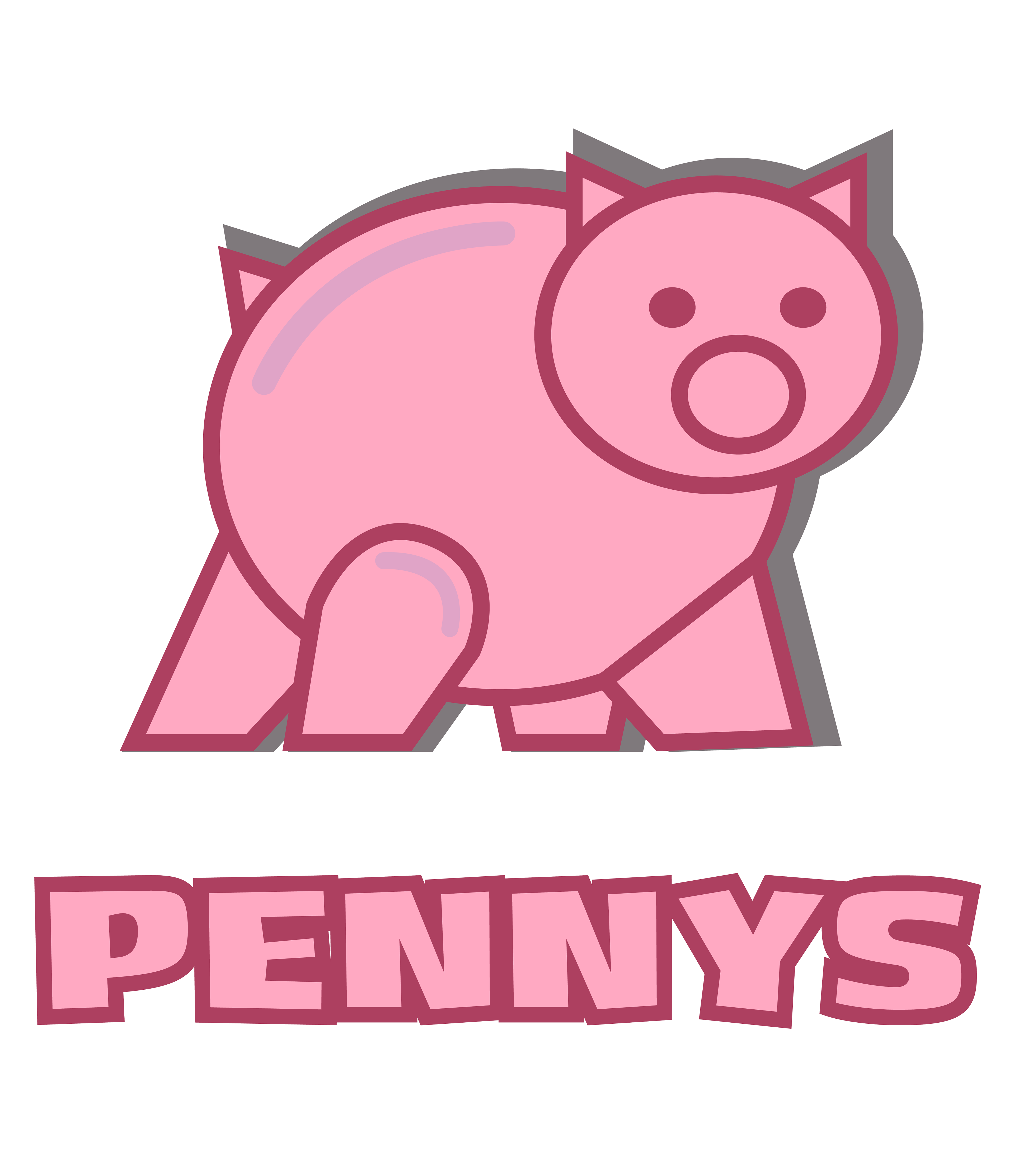 The playful and colourful nature of the Pennys brand provides good potential for marketing collateral for the service, allowing the service to connect with those Kardashian-following teens on a closer level.