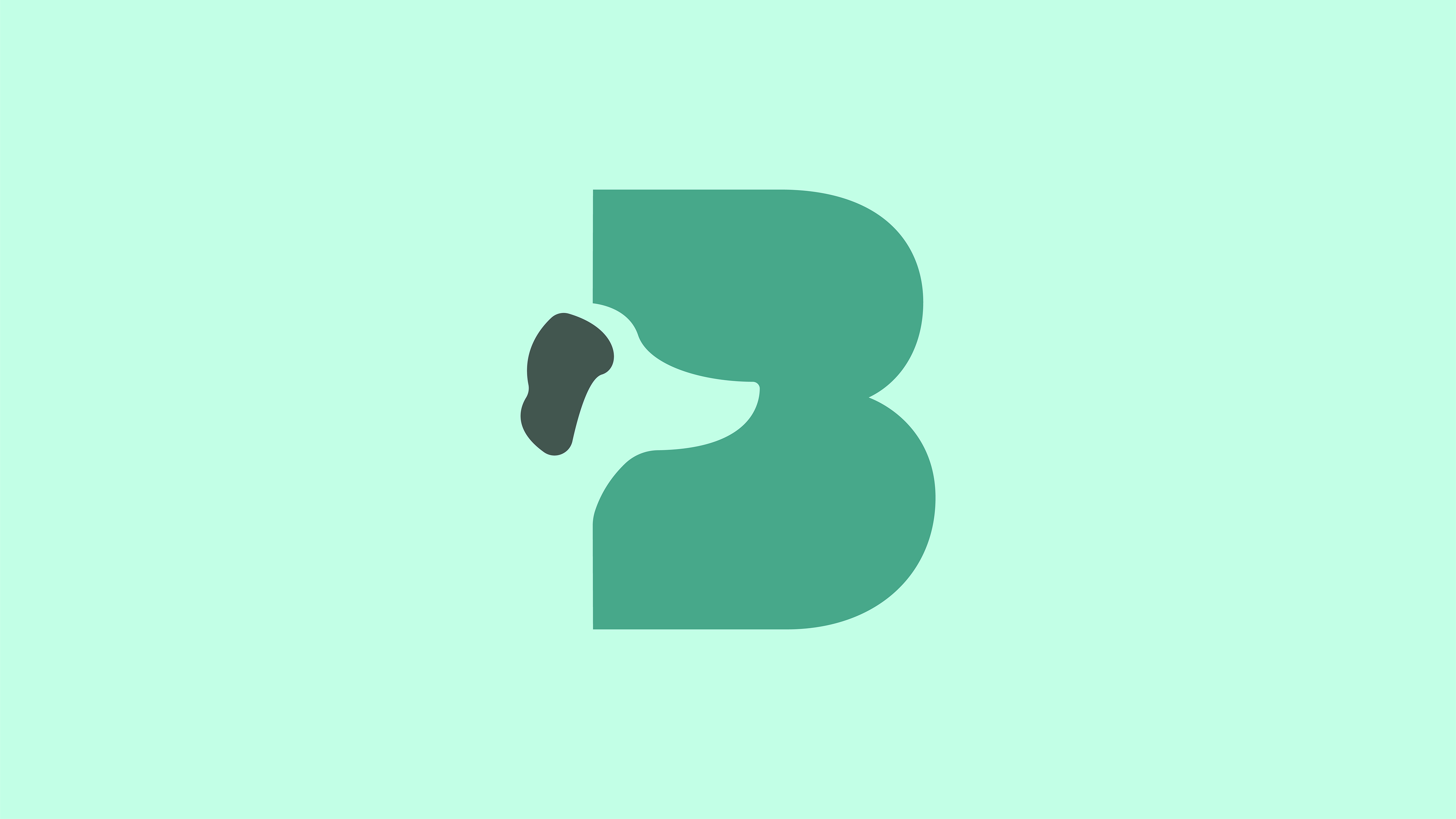 My goals in the development of the Buster identity was to imbue the wonder of dog-walking while maintaining a premium feeling and sense of security. 
The final Buster identity a bold statement with a touch of elegance; the bold B captures the boisterous nature of dogs while contrasting against the soft dog-silhouette. The mint green colour palette was selected to reflect the joy of walking your best friends in nature.

A web mock-up was created to showcase the uses of the Buster identity, a testament to the bold yet premium nature of the Buster brand.